Plan ahead for the Mandurah Line shutdown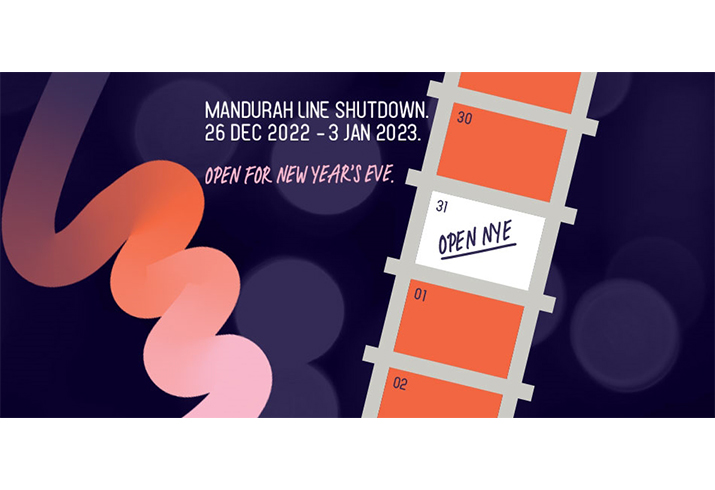 If you rely on public transport to get to one of our hospitals or community sites, it is important you plan your trip ahead of the Mandurah trainline shutdown.
This begins from the first service on Monday 26 December 2022 until the last service on Tuesday 3 January 2023, with the exception of Saturday 31 January (New Year's Eve) when the Mandurah Line will be in full service.
During the shutdown trains will be cancelled between Elizabeth Quay and Aubin Grove stations, with only replacement bus services running. This shutdown is to enable essential works to be carried out as part of METRONET's Thornlie-Cockburn Link project (external site).
Trains will continue to run between Aubin Grove and Mandurah stations, but this will be a reduced service during peak periods, at 15-minute frequency.
To help you plan ahead, read more about the Mandurah Line Shutdown (external site) or read about services for people who need to get Fiona Stanley Hospital (external PDF 459KB).
For those traveling by car, it is anticipated that the Kwinana Freeway may be busier than usual, so we recommend allowing additional travel time.
Please plan ahead as this may impact the availability of on-site parking at our hospitals.
Keep up to date with our news and achievements