Mental health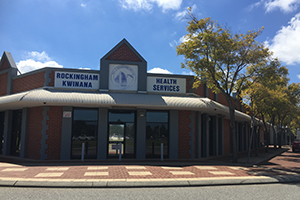 The Rockingham Peel Group (RkPG) provides mental health services to adults living in the communities of Kwinana, Rockingham, Mandurah, Pinjarra and Waroona.
We take pride in our strong links with our community partners and the community at large.
We focus on providing the best outcomes for our clients while offering a stimulating environment for our staff to develop as professionals.
Operating hours
Community Mental Health Services
8.30am – 4.30pm, Monday to Friday (excluding public holidays)
Mimidi Park Inpatient Unit
We provide 24-hour care. Read about visiting hours.
---
Emergency contacts
In the case of an emergency or crisis please dial 000 or visit your nearest emergency department.
Mental Health Emergency Response Line (MHERL)
Metro callers phone 1300 555 788 (local call)
Peel callers phone 1800 676 822 (free call)
Lifeline WA
131 114
24 hours a day / 7 day a week service