Partnership helps Rockingham cancer patients receive treatment locally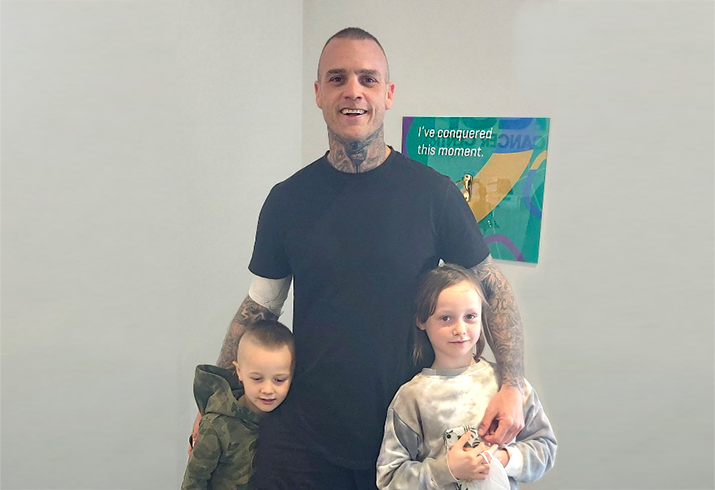 A new contract with Icon Cancer Centre Rockingham is enabling our patients to receive necessary radiotherapy treatment closer to home.
Local Rockingham patients undergoing cancer treatment can access radiotherapy free-of-charge as a public patient, only needing to travel ten minutes down the road from the hospital. Over 270 patients have benefitted from this contract in the past 12 months
Rockingham Peel Group (RkPG) Rockingham General Hospital Consultant Physician Oncology, Dr Sanjana (Sanju) Kondola, recently spoke to the Sound Telegraph newspaper for World Cancer Day on Saturday, 4 February 2023, and said previously many local patients were travelling to Fiona Stanley Hospital each weekday for six weeks or longer.
"Not only is this difficult for patients who don't drive, especially elderly patients, it was also costing patients a lot of money for petrol and parking," Dr Kondola said.
"Thanks to this contract, eligible public patients in the Rockingham area no longer need to travel and can receive their treatment closer to home and at no charge."
RGH patient, 33-year-old Luke Johannessen, was diagnosed with rectal cancer in 2022, and is very grateful that he was able to undergo radiotherapy locally.
"Radiotherapy really knocks you out, so being able to get home and rest quickly and easily afterwards really helped take the pressure off," Luke said.
"When you're already fighting a disease, the last thing you want to have to worry about is traffic or public transport.
"So being able to drive down the road, park for free and just head straight in the door made a really difficult time a little more manageable."
RkPG Executive Director, Kath Smith, said this is another way the hospital is looking outside the box to continually improve patient experience.
"RGH provides vital public medical treatment to the Rockingham region and surrounds, and there is no compromising on high-quality, accessible health care," Kath said.
"We are committed to ensuring any services not available at RGH itself are still easily accessible for our patients.
"We are very proud to work with Icon Cancer Centre Rockingham to ensure our patients have convenient access to excellent radiotherapy services."
A partnership with Genesis Care Mandurah also enables high-quality and close-to-home radiotherapy treatment for patients in the Peel area.
Keep up to date with our news and achievements